Advantages of Attending a Pharmaceutical Conference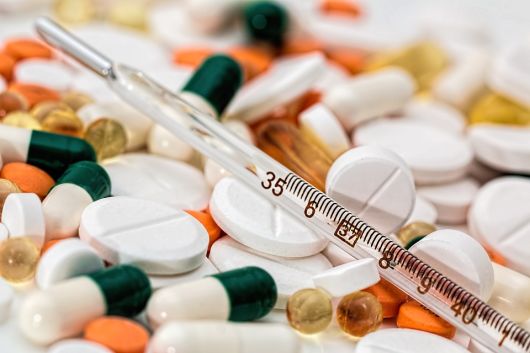 Pharmaceutical conferences in Europe are international events that attract attendees from various European countries as well as other nations. They generally receive sponsorships from non-profit organizations, research institutes, scientific societies and associations, pharmacology educational institutes, multinational pharmaceutical manufacturing companies, or pharmaceutical trade journals.
The principal purpose of such conferences is to foster an open exchange of scientific research, technological developments, licensing opportunities, and other industry experiences. They also serve as networking platforms for the attendees and aid career advancements and business collaborations.
Whether you are already part of the pharmaceutical industry or are a new entrant to it, the advantages of attending these conferences are manifold. Let's look at some of them:
You get exposure to an international milieu
The conference attendees usually include representatives from international biotech companies, research and development companies, equipment manufacturers, systems providers, academic institutions, trade associations, investment firms, trade associations, government agencies, and scientific trade publications. They will discuss the common challenges facing the pharmaceutical industry worldwide and the possible solutions for these.
They may also discuss the different factors affecting regional pharmaceutical markets, such as politics, the economic situation, the social culture, the technological advancements, the legal rules, and the environmental policies. By engaging with these knowledgeable and experienced professionals, you will be able to maximize your technical and commercial knowledge.
You learn about international regulatory standards
At the pharmaceutical conferences in Europe, you will have the opportunity to learn about industry-related legalities from foreign pharmaceutical manufacturers, government officials, and legal experts. Given the worldwide scope of the pharmaceutical industry, it makes sense to be aware of how life science businesses operate in other countries.
Moreover, the knowledge of international regulatory standards will prove beneficial if you decide to work abroad or expand your business overseas.
You learn about the international pharmaceutical market
You can listen to experienced and influential industry players deliver keynote addresses and plenary talks at pharmaceutical conferences. You can also visit exhibitions, attend educational sessions and interactive panel discussions, see product demonstrations, and participate in workshops and meetings. You will learn about the latest clinical trials, research findings, technological breakthroughs, best practices, and scientific policy decisions.
You can also learn about upcoming trends in pharmaceutical product development and manufacture. Additionally, you will learn about emerging markets and new IPO opportunities.
You gain valuable industry contacts
Networking with like-minded professionals is a crucial aspect of pharmaceutical conferences in Europe. You can schedule one-on-one meetings with company representatives and investors. You can also introduce yourself to potential partners or investors and discuss mutually beneficial ways of collaboration. You can learn about job opportunities, get career advice, and follow current trends in the pharmaceutical industry.
Many of the attendees at the pharmaceutical conferences in Europe may receive certificates and awards in recognition of their commitment to their profession and their outstanding contributions to the pharmaceutical industry. Developing business connections with such people will aid your career advancement.
You can get essential business insights
By consulting with industry experts, you can learn about using new or existing technologies to increase your business production, improve manufacturing efficiency, and make higher quality products. You will understand how to make the right decisions regarding equipment, packaging, and marketing. You will also find out how to reduce wastage, maintain cost-efficiency, and reduce the time taken to deliver the products to the market.
Additionally, you can gain comprehensive knowledge about industry regulations. By applying the knowledge that you pick at these conferences, you can make significant progress in your business and see a difference in your profit margins.
You can boost your business profile
Alongside networking with industry professionals and providing them with information about your business, you can reach out to a large assemblage by speaking at the conferences, making presentations, and participating in exhibitions, workshops, educational sessions, and panel discussions. Depending on what your line of work is, you could talk about new drug delivery systems, nanotechnology, drug targeting, new drug discoveries, drug formulation aspects, and more.
The more knowledgeable your contributions, the better you can present yourself as an expert in your field. That can lead to business partnerships or collaboration opportunities with established companies, and your business will thrive in a competitive environment.