Hair Loss Treatment for Men – Things You Should Know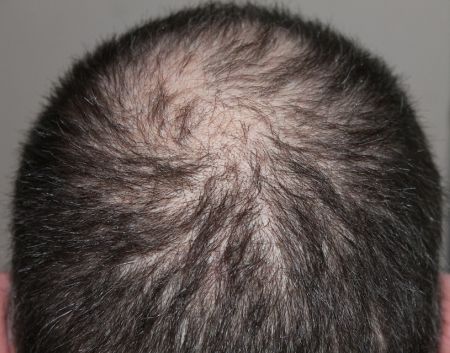 Men often experience hair loss by the age of 35 or 40. Due to the stressful modern lifestyle, many men can begin to lose hair even in their 20s. It is not always possible to prevent hair loss. But you can certainly take advantage of effective hair loss treatments available today.
Different Types of Hair Loss Treatments for Men
Men experiencing hair loss can seek surgical or non-surgical treatments. Earlier non-surgical hair loss treatments were not available. So, hair transplant surgery was the only option for them. But now with effective non-surgical treatments, men need not resort to surgical options if not inclined to do so.
Surgery
Hair transplant surgery requires the use of local anesthesia. The procedure involves transplanting individual hair follicles from healthy parts of the scalp to the areas with hair loss. After a few weeks of time, new hair growth can begin to take place. It can take up to a year or more for the bald spots to fill with hair completely. But if you had naturally thick hair, the new growth may not be as good.
The surgical recovery can take up to two weeks or more. It is quite possible that you don't get good results from hair transplant surgery. Many men even fail to qualify for the surgery due to lack of viable hair follicles required for the procedure.
Scalp Micropigmentation
Scalp Micropigmentation is a non-surgical hair loss treatment for men. It is effective for both partial and extensive hair loss.
The treatment involves creating microdots onto the scalp using organic pigment in order to recreate the appearance of a head full of hair. The final look is akin to a shaved head with a bit of a shadow. The pigment used for the procedure is safe and it is embedded into the scalp using a fine needle. The treatment involves steps similar to creating tattoos but the former is less invasive than the latter.
Hair Density
Hair density is ideal for men experiencing thinning of hair. The procedure involves embedding pigments to fill the areas of thinning hair on the scalp. The final result is subtle and natural.
Medicines
Medicines are definitely an option for treating hair loss. But these drugs rarely produce the desired results even with long-term use. Medicines for hair loss can also cause side effects such as hormonal problems, acne, dizziness, tachycardia (rapid heartbeat), sexual dysfunction, hair growth in other areas other than the scalp, and others.
Seeking Hair Loss Treatments
It is extremely important to seek hair loss treatments from experts to avoid any complications or problems. It is important to seek hair transplant treatments from qualified medical doctors only. Your doctor can assess your scalp and let you know if you be a candidate for surgery.
For scalp micropigmentation and hair density, it is important to seek the treatments from qualified and trained technicians working at reputed clinics. You can search for a clinic in your area online. For instance, you can search using best hair loss treatment for men NJ if you live in and around the area.
Contact one or two clinics offering scalp micropigmentation and hair density that you like and schedule a consultation with them for hair loss treatment. The providers can recommend the best treatment for you based on the extent of your hair loss.
Reputed providers will help you understand the procedure properly and design a specific treatment plan for you. In most cases, scalp micropigmentation treatment can be completed with two sessions to achieve the best results. The first session may be used to embed the ink and the second one to perfect the treatment. After the initial session, it is possible to make the dots darker if so desired. A few years down the line, you might need a maintenance session for scalp micropigmentation near me.
You can even use scalp micropigmentation to hide scars from any previous hair transplant surgery. For hair density treatments, the number of sessions may depend on the extent of the hair thinning areas on the scalp. You don't require any recovery period after scalp micropigmentation and hair density treatments. It is best to consider a specific hair loss treatment from all angles before opting for one.