Why it is so Important to Choose a Pediatric Dentist?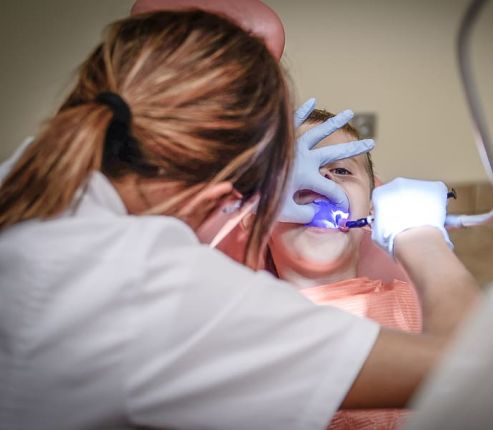 Children need special care. Parents make sacrifices for their children and try their best to make them lead a healthy and happy life. Being a parent, you probably schedule regular check-ups for your little bundle of joy but do you take your child to a pediatric dentist?
Dental problems can be painful and nerve-wracking. Most children are however reluctant to visit dentists. Especially so if they have had painful experiences. Only a pediatric dentist specializes in taking care of them.
Who is A Pediatric Dentist?
Pediatric dentists receive additional training to treat the oral health of infants, children, and adolescents. They can even provide expert dental care to children with special needs.
A pediatric dentist has got a Bachelor's degree that has fulfilled the requirements of dental school. He or she has then got either a Doctor of Dental Surgery or Doctor of Dental Medicine which takes a minimum of another four years. After that, the dentist has worked as a resident doctor in a dental office exclusive to children for two years to gain on the job experience. Finally, he or she has taken exams to get the license.
Why Do Children Need A Pediatric Dentist?
A pediatric dentist has a thorough knowledge of the oral development patterns of children. He or she can easily identify oral health complications that arise as the child grows up and permanent teeth start to develop.
If there is anything wrong with a child's primary teeth, a pediatric dentist will know how to deal with them without causing further damage. You must have seen that some people have gaps between their upper front teeth (incisors). While it is regarded as a sign of prosperity in the case of women, in some men it looks demonic and downright ugly when they laugh. Others have tobacco stains because of acidic teeth. A person with alkaline teeth will not get this. A pediatric dentist can facilitate corrective measures as well as inform and alert at a young age. He or she can also give you tips regarding your child's diet and nutrition that can prevent enamel erosion and tooth decay.
Parents teach children basic hygiene like washing one's mouth every time after eating and drinking. Also, stress is laid on brushing teeth at least twice everyday-in the morning and before going to sleep. But children often ignore the advice and they don't realize that not listening to their parents may cause harm later. But when the authoritative figure of the pediatric dentist gets into their good books and says the same things, they can discern the importance. A pediatric dentist can also assist with the breaking of bad habits like thumb sucking, putting unnatural things in mouth, etc.
What Do Pediatric Dentists Offer?
There is a saying that 'A stitch in time saves nine.' The aim of the pediatric dentist is to prevent dental problems at an early age. Pediatric dentists have more patience in dealing with children in comparison to regular dentists.
For parents, it is important to choose a pediatric dentist for their children who is reliable and trustworthy. Below is a list of pediatric dentists typically offer:
● Fluoride treatment, dental sealants and root canal therapy to address signs of tooth decay.
● The safest form sedation to calm restless children suffering from phobias.
● Dental x-rays for children using safeguards.
● Custom mouthguards that will prevent injuries.
Most people who have experienced toothache know how disconcerting it can be. Parents need to take their children to pediatric dentists to inculcate good habits that will remain life long.
Wrapping Up
Adults when sometimes exposed to rude behavior by doctors and their staff somehow manage it and let it slide but children get affected and are put off from visiting again. In extreme cases, they behave in a frenzied manner there and then. Pediatric dentists know how to make it as easy for children so that their anxiety is distilled and they are relaxed.
Long story short, go for a dental clinic that has a child-friendly ambiance and focus on creating a long-lasting relationship that will teach children to take care of their teeth.
So how do you treat your child's dental problems? Do you go to a pediatric dentist or a general one?